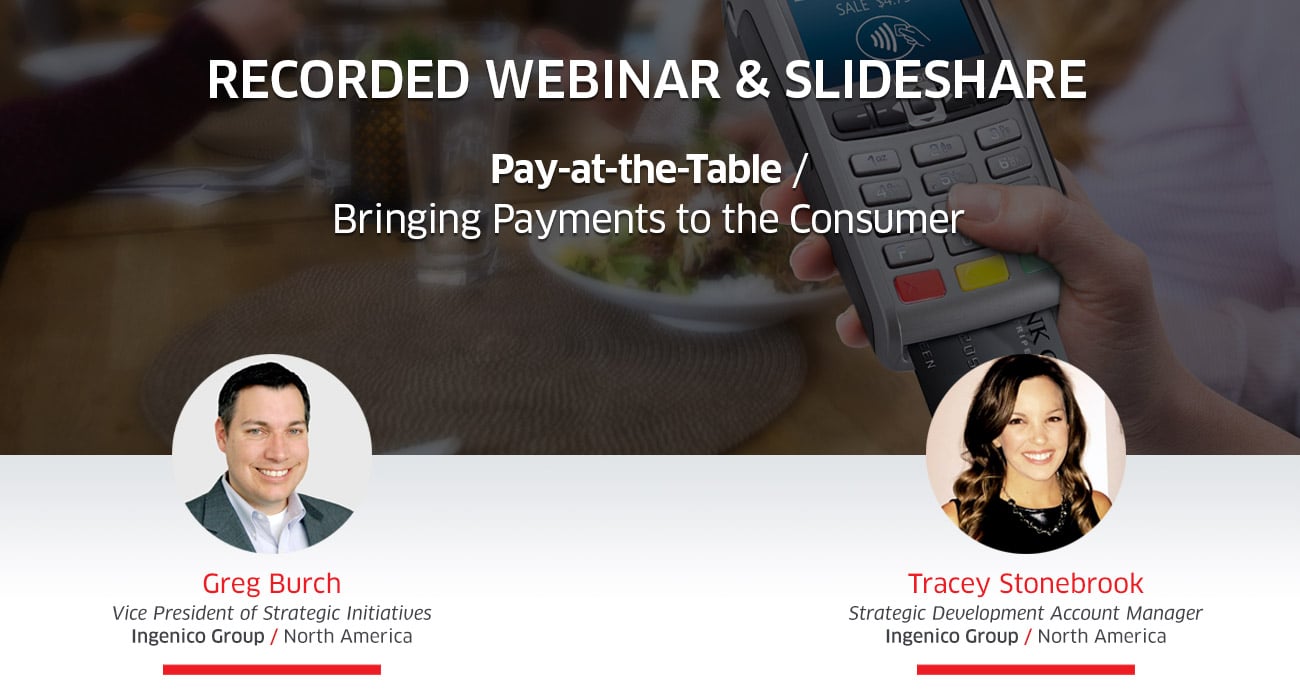 Restaurants, hotels, casinos, stadiums and other hospitality businesses see a lot of payment transactions and in most cases, the servers/staff take the credit card away from the customers to process the payment. This payment experience is starting to change – and for good reason.
View this recorded webinar, entitled Pay-at-the-Table / Bringing Payments to the Consumer, to:
Take a deep dive into the pay-at-the-table solution
Gain insight into what's driving the transition in the U.S.
Learn the various ways businesses can benefit from pay-at-the-table, including EMV-readiness, increased efficiencies and NFC-enablement
Explore pay-at-the-table use cases and opportunities
Discover what solutions are available and determine which ones are right for your business
Hear best practices for transitioning to pay-at-the-table
Complete the form below to view it and download the SlideShare of the presentation.