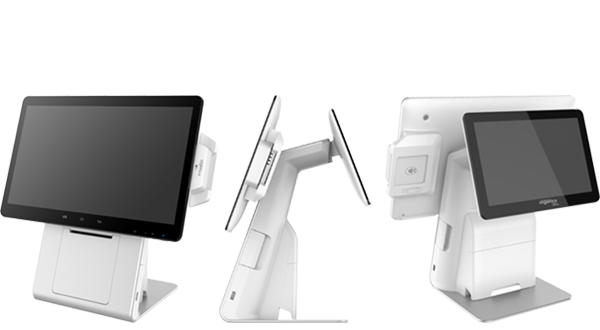 The Moby/C150 is a full-featured fixed tablet POS solution that transforms the functions of a traditional electric cash register (ECR) into a sleek, high performing payment device that accepts all payment types and supports a wide-range of use cases. Features and benefits include:
EMV & PCI pre-certified, enabling faster speed to market
Turnkey & developer-friendly SDKs, with access to gateway
User-friendly 15.6" touch screen that enhances customer engagements
Optional secondary screen for dual-screen usage
Ability to download and run additional business applications
Open Android OS allows simple app distributions
Built-in thermal printer
Enterprise durability & performance
Ready to get started?
Review the product brochure and then complete the form on this page to request more information.