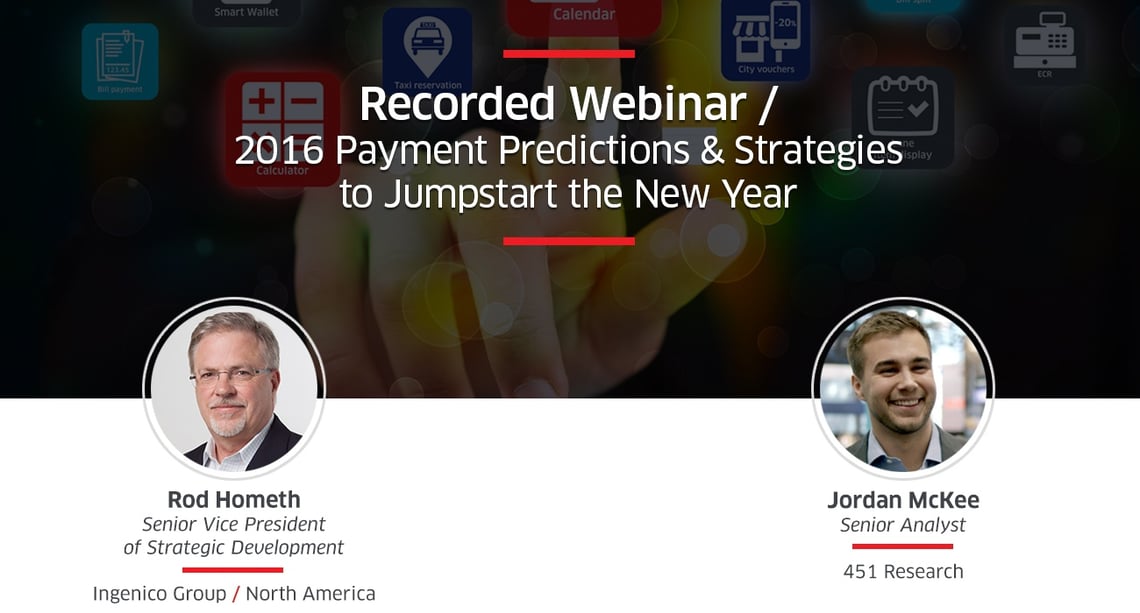 2015 proved to be an exciting year for the payments industry. From the EMV migration to the growing adoption of NFC/contactless payments, there wasn't a dull moment. Now that 2015 is behind us, what's in store for 2016 and which technologies should you consider when developing your payments strategy?
In this recorded webinar, Ingenico Group's Senior Vice President of Strategic Development, North America, Rod Hometh, and guest speaker, 451 Research Senior Analyst, Jordan McKee, discuss:
Key highlights and takeaways from 2015
Predictions for which new payment solutions will take off in 2016
Forecasts into which technologies will move from concept to reality
Actionable tips and recommendations on how to use these predictions to enhance your 2016 payment strategy
Complete the form to view recorded webinar and access SlideShare.